Your trusted resource for a sustainable lifestyle and eco-friendly products.
About Us
Have you noticed that more and more products are being marketed as "eco-friendly" and "green" to appeal to the growing number of consumers trying to lead more environmentally friendly lives?
As a result, finding out which products and choices are truly the best for our environment is often difficult or even overwhelming – especially with lots of biased, inaccurate or misleading information out there.
That's why Citizensustainable.com was founded in 2018.
Our research-based and fact-checked articles help our readers make smarter and more informed decisions every day.
Over the years we have become one of the most trusted sources for accurate information on sustainability and green living, cited by some of the biggest and most reputable names (see who here).
Faced with the worsening climate crisis, many people are starting to make more conscious decisions in all aspects of their lives and to look for alternatives to our polluting lifestyle.
Our goal is to offer you the most reliable, fact-based and clear information about sustainability to help you lead a greener life and stay informed.
Meet the Team
Our team of professional writers is as diverse as our readers – but what we all have in common is our passion for living a sustainable life, in harmony with our environment.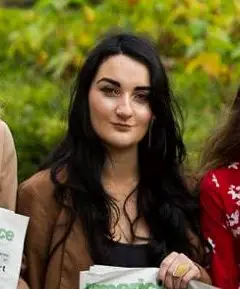 Aisling O'Connor
Aisling is an Irish journalist and writer passionate about sustainability.
With a BA in Journalism & New Media, she is determined to use her voice to raise awareness to the climate crisis.
Her articles have appeared in publications such as OK! Magazine, The Inquisitr, and she was a finalist in the 2019 Irish Examiner UL Video Competition for her project on sustainable fashion.
See Aisling's articles here.
---
Aisha Williams
Aisha is a UK-based Ph.D. candidate and writer with an interest in philosophy, art, anthropology, and ecology.
Her background is in fine arts and social and environmental anthropology.
She currently working on a social enterprise in the UK to raise awareness for local environmental projects.
Her hobbies include illustration, gardening, and camping.
You can find her on Instagram or follow her environmental projects online.
See Aisha's articles here.
---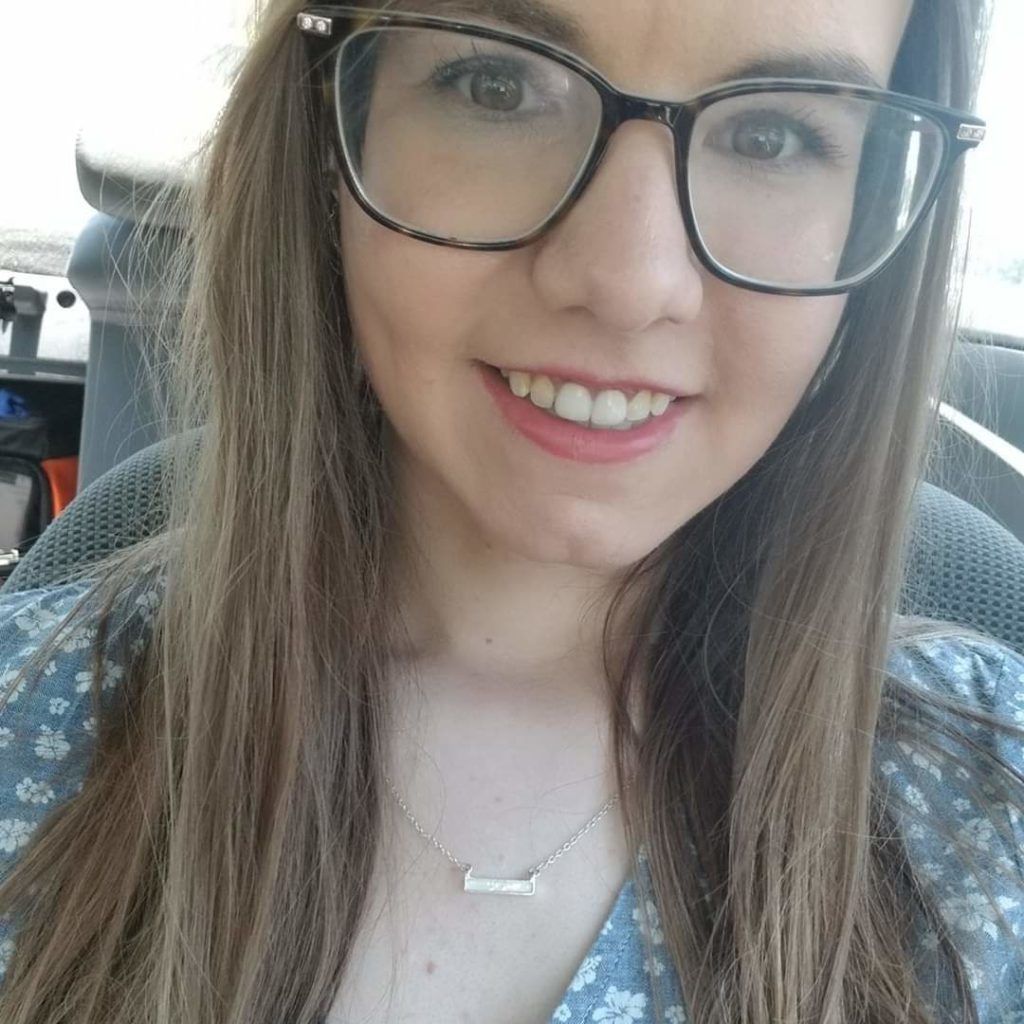 Savanna Stanfield
Savanna is a plant and outdoor enthusiast and a gardening and landscaping content writer.
She is passionate about environmental science, sustainability, and protecting our endangered pollinator species.
She currently lives in Alabama with her husband, daughter, three cats, and dog.
You can find her on Instagram or contact her through email at [email protected].
See Savanna's articles here.
---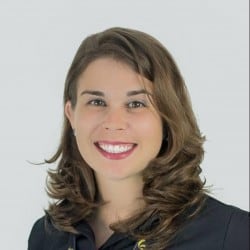 Caitlan Hester
Caitlan is a copy and content writer for adventure sports, eco-travel, and green tech.
She's currently based in Costa Rica, where sustainability is a way of life.
A mountain biking enthusiast and sci-fi fan, she writes case studies, website copy, and guest blogs.
You can find her on LinkedIn, Twitter, or at caitlanhester.com.
See Caitlan's articles here.
---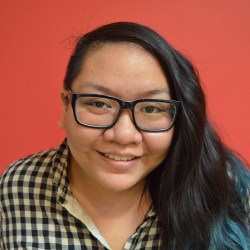 Maria Ramos
Maria is a Las Vegas-based, first wave millennial, first-generation Asian-American writer with a fondness for working extensively within the entertainment, health, wellness, and environmental sustainability industries.
She grew up around a family-managed freshwater aquaculture business.
In a former life, she was the content head of a Southeast Asian online music publication and a mildly successful musician.
See Maria's articles here.
---
Benjamin Byron
Benjamin is a writer based out of Brooklyn, NY.
He has worked as a freelance copywriter for the better part of eight years and has written extensively for several marketing firms.
In addition to his interest in sustainability and living an eco-friendly lifestyle, Benjamin has tackled many other subjects in his writing, including the medical field, education, personal finance, real estate, marketing, and more.
An avid film buff, Benjamin spends much of his free time working on any number of screenplays.
See Benjamin's articles here.
---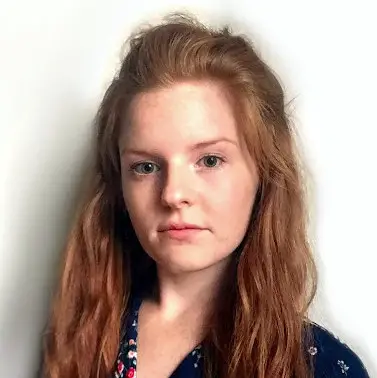 Kendrick
Kendrick is a freelance writer based in the Midwest.
Before writing full-time, she worked as a residential landscaper throughout St. Paul,
Minnesota, and the surrounding areas.
Today, she continues to hone her green thumb by creating informative content about plants, gardening, and the environment as a whole.
See Kendrick's articles here.
---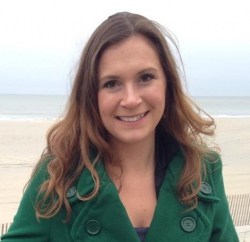 Emily
Emily has been working as a copywriter since 2010 and has a passion for all things health, science, and sustainability.
She holds degrees in Biochemistry and Public Health.
When she's not putting pen to paper, you'll find her cuddling with her cats, baking pies, or hiking in the woods.
See Emily's articles here.
---

Laura Day
Laura is a Business Manager at Content Refined, a SEO content creation company based in Toronto, Canada.
She's always been into two things: writing and music.
Laura earned an Honors Bachelor of Arts for a Double Major in Popular Music Studies and Film Studies, and continued on to earn a Master of Arts in Popular Music & Culture.
Through those years, her writing skills were literally put to the test, alongside her innovative and critical thinking skills.
See Laura's articles here.
---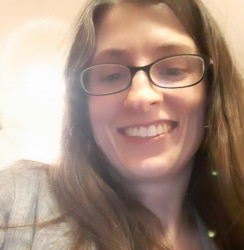 Megan
Megan lives and works in Iowa with her family.
Having grown up in the Midwest, She has a keen appreciation for the integrity of the environment, and she has taken an active interest in environmental issues.
It is her hope to leave the world a better and more beautiful place for her two children.
Megan has a background in Language Arts Education, but she has pursued her dream of writing while raising her family.
See Megan's articles here.
---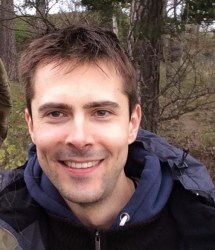 Florian
As a passionate windsurfer, Florian comes into direct contact with the increasing pollution of our oceans.
That's why he's been researching the growing problem of ocean plastic for years and constantly looking for solutions to it.
He grew up in Germany, where he graduated as a Bachelor of Science, and is currently based in Cyprus.
---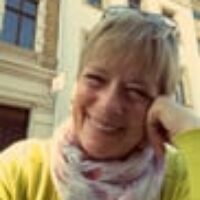 Nancy
Nancy holds a B.A. in film & television production and has written for film and the stage.
While attending film school, she owned an office support business, providing in-house and remote assistance to a variety of firms.
She has worked extensively in the entertainment business, developing, editing and writing copy.
In addition to running a successful, award-winning production company, she owned a fair trade boutique and art gallery & salon.
See Nancy's articles here.
---
Our Editorial Guidelines
Science-based. Each of our writers uses only the most reliable sources for their articles, preferably peer-reviewed scientific studies.
Reliable & accurate. In addition to scientific studies, we use only reputable news sites, government organizations, NGOs or other authoritative primary sources.
Transparent. We always cite our sources so you can read more, get more context or double-check the facts yourself.
Fact-checked. Our two-step editorial process ensures that each article is rigorously fact-checked by an editor before it gets published.
Independent. We are 100% in control of our editorial process, which guarantees that no third party has any influence on the content we publish.
Critical & unbiased. Some companies spend a lot of money to market themselves as "sustainable" or their products as "eco-friendly".
While this might be true, our writers always approach such claims with a healthy dose of skepticism and dig into the actual facts to write an honest, unbiased article.
Honesty. If an article contains an affiliate link where we earn a small commission in case of a purchase, this is clearly stated at the beginning of the article. Additionally, each affiliate link is clearly marked.
Integrity. In articles where we recommend products, those are carefully chosen and double-checked by an editor.
We have either used them ourselves or would recommend them to friends and family, so they are chosen solely on the basis of quality and helpfulness.
Likewise, any advertisement on our site has absolutely zero influence on our content or editorial process.
Corrections. Providing accurate and reliable information is at the heart of CitizenSustainable.
If you think you have discovered a factual error in one of our articles, please let us know and we will correct this as quickly as possible. We appreciate our readers' feedback.
Contact Us
For feedback or questions, please feel free to reach out at:
Recent Articles